Restaurant Floors

Restaurant Design and Coating

Many of our completed projects in Colorado, as well as nationwide, have been restaurant floor and commercial kitchen floor applications. These have been effective because of their durability, low cost of maintenance, nonslip features, versatility of decorative options, and quick turnaround time due to rapid curing.

Principal Benefits

Ease of Cleaning and Low Cost of Maintenance

Once a concrete floor has been resurfaced, simple routine cleaning and maintenance is all that is required. No wax coats or scrub and recoats are needed. You simply clean with water and ammonia, using a push broom and neoprene squeegee. You do not need a mop that just pushes dirt around.

A neoprene squeegee will enable you to pull water and ammonia into a drain or remove them with a wet vac. Your floor will be restored like new and positively sparkle with clarity. Microscratches are minimal and do not trap dirt and bacteria.

Decorative Options

Our polyaspartic / polyurea coating comes in clear or unlimited color options. Once your restaurant floor or commercial kitchen floor has been ground smooth and all cracks and blemishes repaired, it can be stained and coated with a clear coat. Many choices of color chips and metallic finishes are also available. You can even have your floor customized with your choice of custom floor graphics.

Surface Preparation

All floors, whether new or old concrete, are ground smooth with our high-performance, dustless floor-grinding equipment. A project often requires removing old tile, mastic, carpet glue, or epoxy. We take great care around drainpipes to ensure that proper draining is always preserved.

Cove Molding

We can apply cove molding around all edges. This creates a basin, enabling you to thoroughly clean your floor without the risk of water seeping under the walls. This is an ideal system for maintaining commercial kitchen flooring.
Case Study
Larkburger Gets Polyaspartic Polyurea Concrete Floor Coating In Vail, Colorado.
Larkburger serves up lots of awesome burgers at their restaurant in Vail, Colorado, and needed a super strong floor that would handle all the foot traffic.
They selected Rock Solid Surfacing and their polyaspartic concrete floor coating. They required a nonslip floor coating that was waterproof and easy to maintain. Rock Solid Surfacing met all their demands and also provided a decorative finish that matched their interior design.
The owners of Larkburger were so pleased with the performance of the polyaspartic coating that they also had Rock Solid Surfacing resurface the floor of their restaurant in Boulder.
Rock Solid Surfacing provides concrete floor coatings in the Colorado Rockies and travels throughout the state for commercial and residential projects.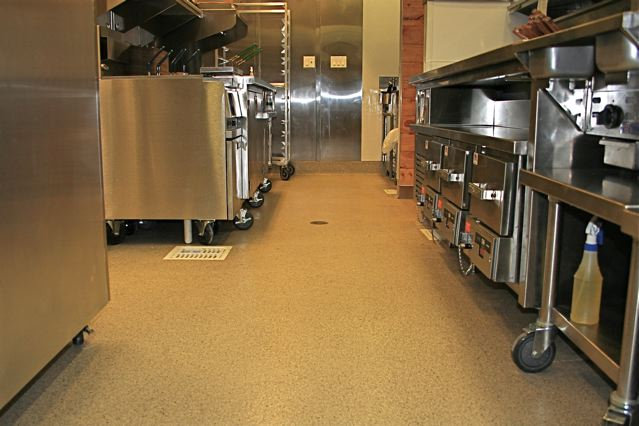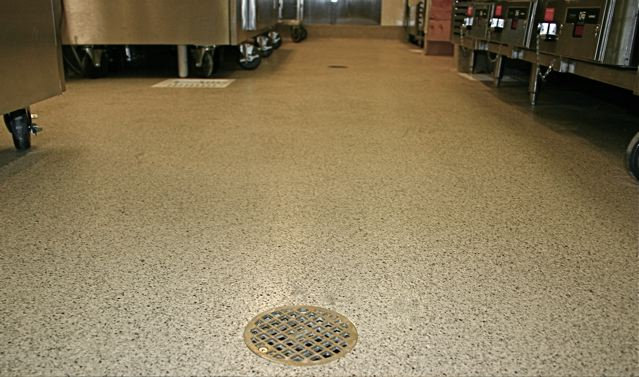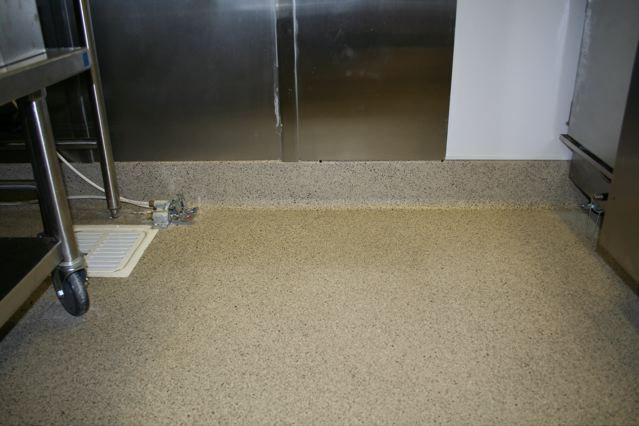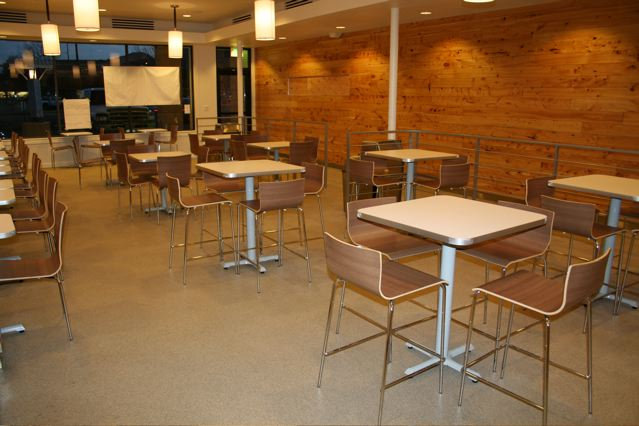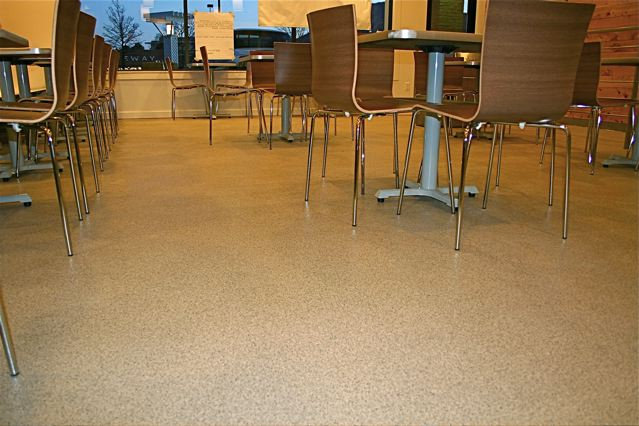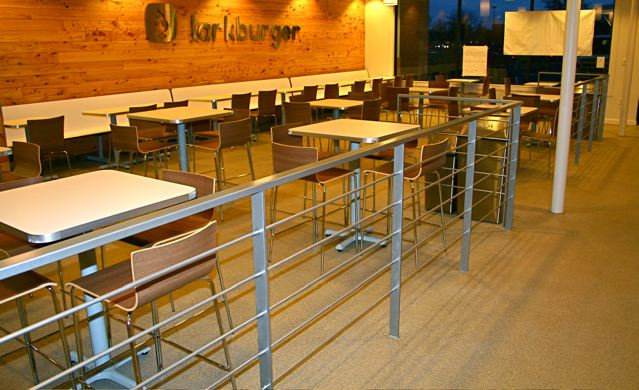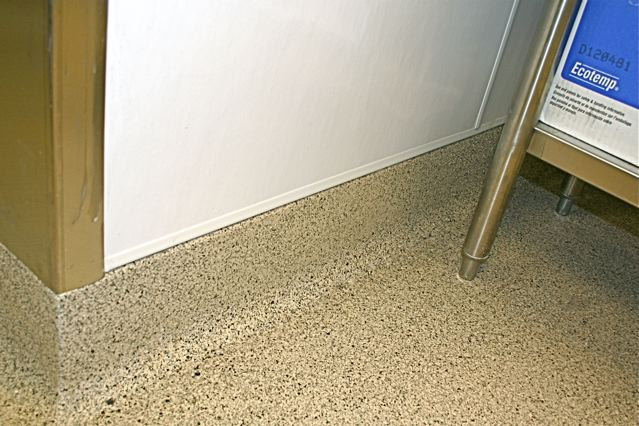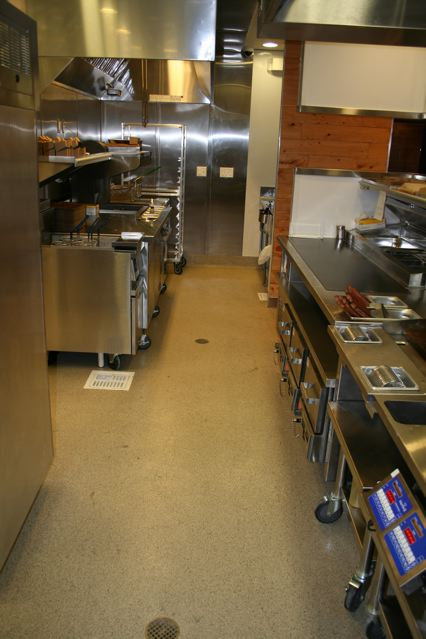 Areas Served – Visit our index of areas where we apply restaurant and commercial kitchen floor coatings
What's New
Latest Blog Posts