Medical Floors

"Green" and Healthy, Medical and Hospital Floor Coatings

One of the biggest problems for medical and hospital facilities with concrete floors is moisture vapor and bacteria growth on their floors. Our polyaspartic / polyurea system prevents bacteria growth that has always plagued the coatings industry.

How Polyurea Technology Prevents Bacteria Growth

There are many ways bacteria ends up on your floor, which can lead to an unhealthy environment. While it's impossible to eliminate bacteria from entering your space, our polyaspartic / polyurea coatings have unique benefits that help make a room healthy.

Moisture – All concrete has some degree of moisture. Since it is porous, concrete contains moisture that is emitted through the surface via capillary and hydrostatic pressure. Capillary pressure is moisture inherent in concrete that travels upwards through tiny air holes in concrete. When it breaks the surface, it increases humidity in the air, which ultimately creates mold and bacteria. Hydrostatic pressure begins below grade. Moisture from natural underground springs in the earth, and rain and snow can create tons of moisture pressure that is pushed upwards through air holes in concrete. This can cause many coatings to delaminate or chip. Our floor-grinding system applies our polyaspartic / polyurea coating, which is absorbed into the concrete, capping off moisture. This actually serves as a waterproofing system, substantially reducing humidity that breeds mold and bacteria growth.

Surface Conditions – Most flooring harbors moisture and dirt-breeding bacteria growth, creating unhealthy air quality. Any floor with a seam, such as ceramic or vinyl tile, is problematic. Hardwood floors collect dirt and moisture where boards abut and are often porous. Epoxy coatings stick to floors rather than being absorbed into the concrete and can delaminate from moisture pressure. Although an epoxy coating is seamless, its biggest flaw is that microscratches will fray like plastic. Frayed edges trap dirt, moisture, and bacteria.
The Polyurea Straight Scratch is The Secret To Mold Prevention – As mentioned before, polyaspartic / polyureas are absorbed into concrete, capping moisture pressure and reducing humidity levels. On the surface, microscratches are straight and not frayed. The result is simple, routine cleaning with mild soap and water to remove dirt and bacteria. You then have long-term durability, as bacteria is virtually eliminated.

The result is a healthy medical or hospital floor with clean air. Floors are seamless, low maintenance, durable, and have a Coefficient of Friction (nonslip) that exceeds OSHA guidelines.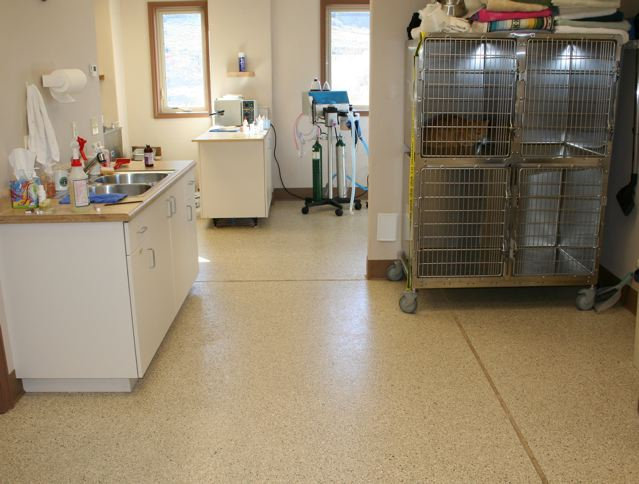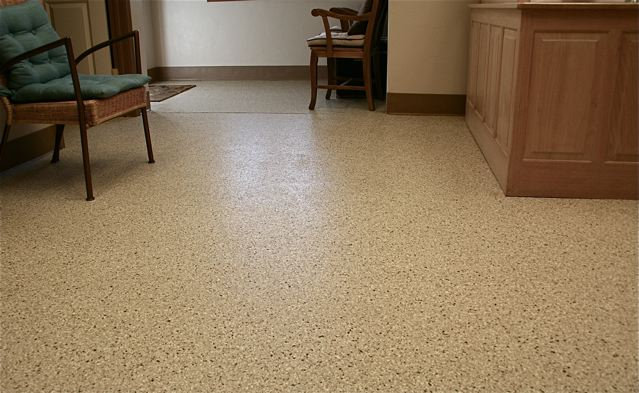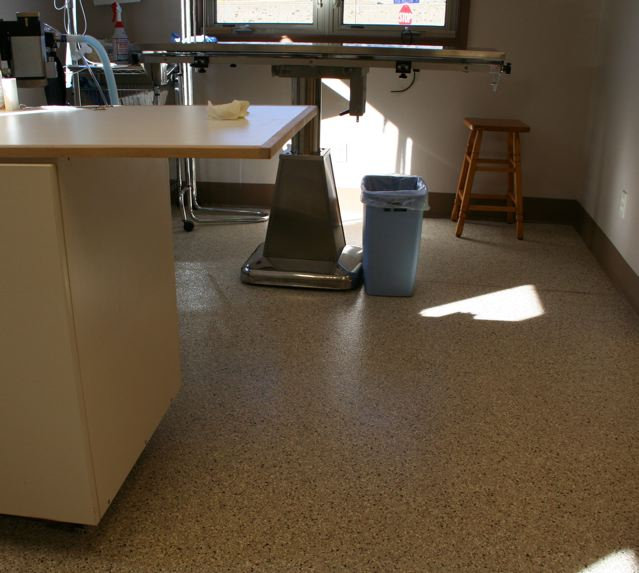 Areas Served – Visit our index of areas where we apply medical and hospital floor coatings.
Features and Benefits of Polyurea / Polyaspartic Coatings
Areas Served
With locations in Eagle, Colorado, and Denver, our core market is Colorado and surrounding states. In recent years, however, we have traveled nationwide, completing commercial projects from California to New York.