Industrial Floors
Our polyaspartic / polyurea coating was developed specifically to withstand the daily wear and tear on an industrial warehouse floor. Forklifts, abrasive foot traffic, spills, and items dragged over the surface will not cause the concrete flooring to deteriorate.

Polyaspartic / Polyureas Become Part of Your Concrete Floors

It starts with surface preparation and the unique wetting ability of our purebred polyurea. The prime coat soaks into the pores of the concrete. When cured, it actually becomes part of the floor, not merely stuck to the surface. Your concrete will break before our polyurea does. Your new coating will not delaminate due to moisture pressure or salts in concrete as with an epoxy floor.

Consistent Thickness Throughout The Floor

There is a significant difference between a polyurea and epoxy. Shotblasting is the best way to prepare a surface before applying an epoxy. This method of floor preparation follows the contour of the surface, which means that the highs and lows inherent in concrete are not removed. Epoxy, being a self-leveler, will cure thicker in low spots and thinner in high spots. For example, a typical epoxy may be designed to cure at 15 mil (mil =1/1000th of an inch). In low spots on a floor, an epoxy may be 30 mils and only 4-5 mils on the high spots.

Before applying our polyurea, surface preparation requires floor grinding rather than shotblasting. Floor grinding not only opens the pores of the concrete, allowing for the polyureas to "wet" into the surface, but also with proper techniques removes the high spots on a concrete floor. The result is a smooth, flat surface, with consistent application.

Ability To Flex

You may have noticed how some coatings are cracked above expansion joints and cracks. This is due to the coating's brittle nature. Our polyurea has been engineered with flexibility, moving with slight movements of the floor over cracks. Additionally, all cracks are filled to the bottom of the crack, usually about four inches. This prevents a crack from becoming a vent for moisture pressure, and the filler will not cave in. Many cracks are filled only at the surface because they are too thick to fill the entire crack.

Exceeding OSHA Nonslip Guidelines

We build nonslip aggregate into each layer. As a result, your floor will maintain legal levels of Coefficient of Friction, set by OSHA. If your floor shows wear from excessive use, the next nonslip layer is exposed. Most floor coatings have nonslip aggregate broadcast into the surface, which is dislodged with wear. Such a floor often becomes slippery within a year. Our method keeps floors safe, preventing slip-and-fall accidents and litigation.

Ease Of Maintenance

Our polyurea coating has been engineered with increased elongation, which minimizes microscratches that harbor dirt. Additionally, microscratches are straight and do not fray. If a floor coating becomes dirty and hard to maintain, it's because of the frayed microscratches that trap dirt.
Our polyurea coating is very easy to maintain, only needing a simple ammonia and water solution and a neoprene squeegee and broom. You do not have to use a mop that just pushes dirt around.

A neoprene squeegee will remove 99% of surface moisture almost immediately, with the balance drying fast. Because we grind the floor flat and remove all the high spots, excess water will not pool. Your floor is easy to clean, and labor costs are reduced.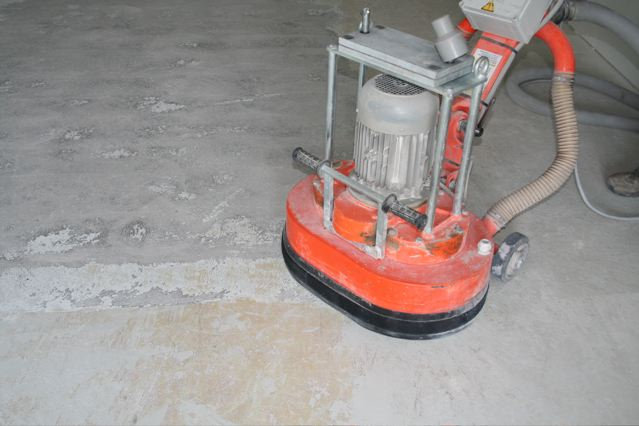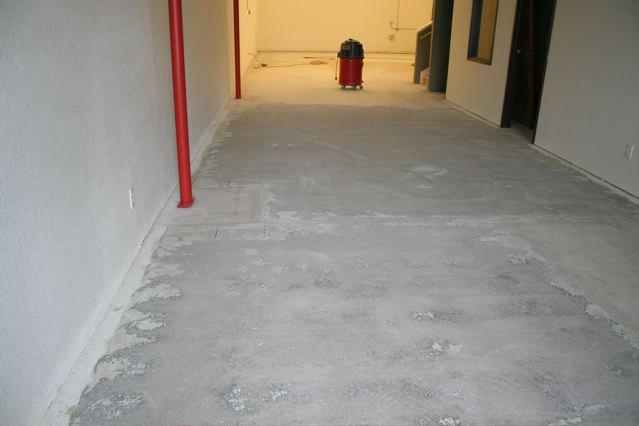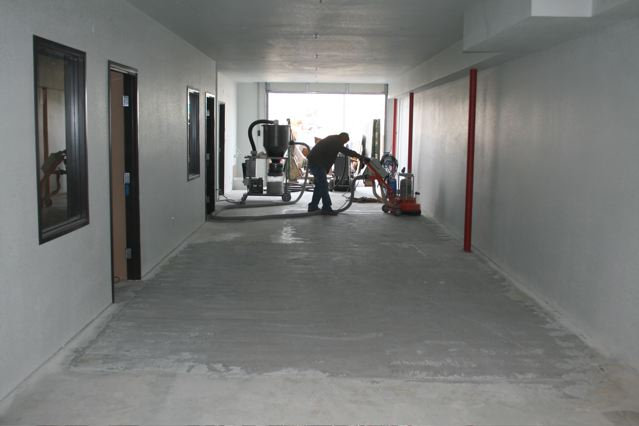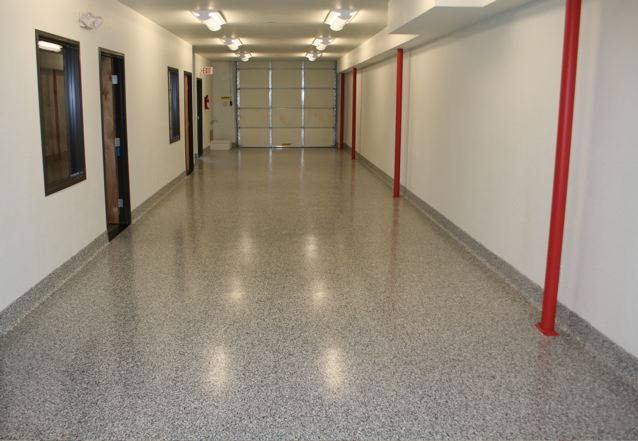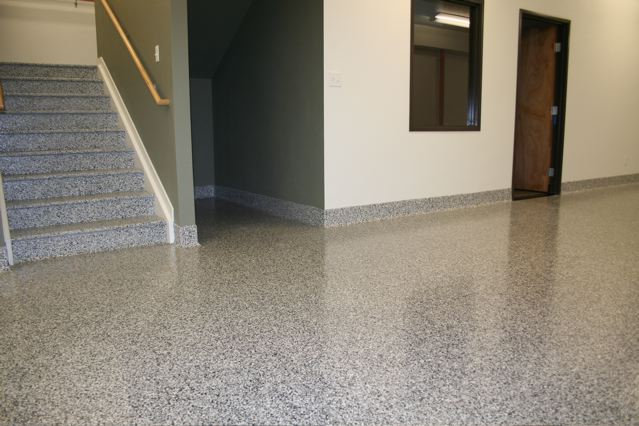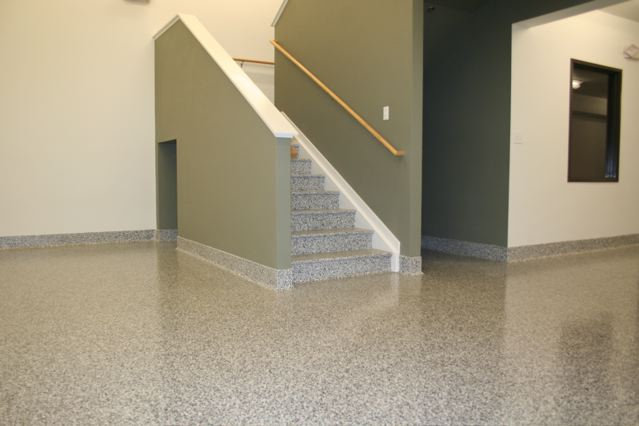 Areas Served – Visit our index of  areas where we apply industrial warehouse floor coatings.
Before and After Slide Show 1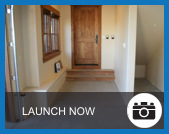 See photos from real Rock Solid Surfacing installations. We have hundreds of satisfied clients.
Before and After Slide Show 2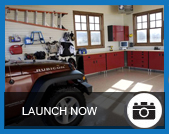 See photos from real Rock Solid Surfacing installations. We have hundreds of satisfied clients.
Features and Benefits of Polyurea / Polyaspartic Coatings