Polyurea Concrete Floor Coatings Co
•    Non-Yellowing
•    Easy To Clean
•    Limited to Zero Bacteria Build
•    Waterproof
•    Green , zero VOCs
•    Chemical Resistant
•    Rapid Cure
•    Decorative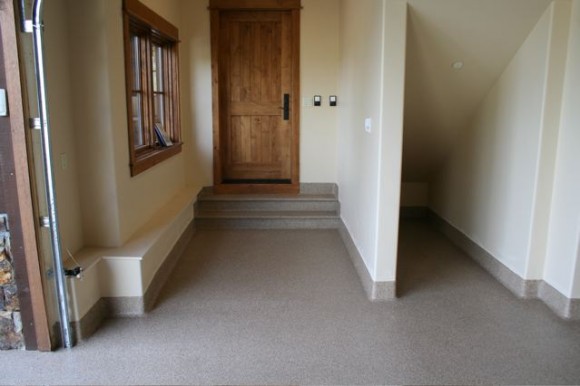 We specialize in applications of polyurea high performance concrete floor coatings throughout the state of Co. We're based in Eagle in Vail Valley and Denver.
Our business is highly specialized. We do one thing and we do it every day. At this point we have logged about 20,000 hours perfecting our trade. One of the things we have found over the years is that by focusing on one thing we have become really good at what we do.
It starts with floor preparation. We have developed a system for grinding the floor to create an almost perfectly flat surface. This process results in a flow coating that is almost flawless and endures for years. It's taken a lot of effort and adjustments to our floor grinding equipment to develop the equipment and operating skill to get the floors where we want them.
The next step is concrete crack repair and patching damaged areas. We have worked out the kinks and developed a repair product that does not shrink and cures even in moist cracks. Our repair filler is perfectly compatible with our floor coatings. This system prevents cracks from bleeding through after we are long gone from a job. It's rare that we get call backs from our customers other than to want a floor in another of their properties.
Our chip system is typically 1/1th inch chip that looks like a granite floor when finished. We also use a non slip additive that perfectly suspends in between coating layers. It's a glass type product that is not porous and will not absorb dirt and discolor.
Finally, by running a highly specialized business, we are able to have a very tight control on our finances and how we manage our day to day operation. In the end, we are able to provide our customers the highest quality product at a competitive price by a company that will be around, tomorrow and 10 years from now if not longer.
In addition to concrete floor coatings in our home state of Colorado ( Co ) we will travel and have affiliates around the country who apply our same strategy.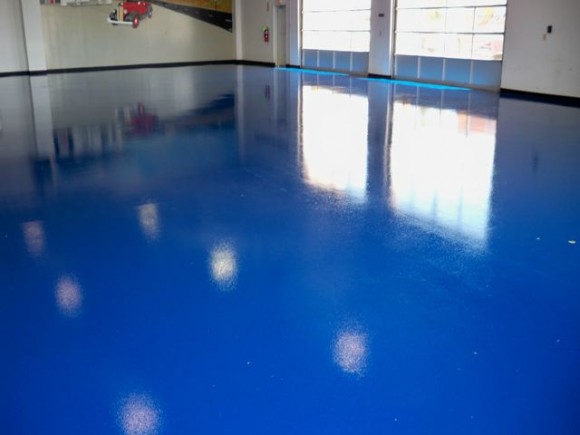 What's New
Latest Blog Posts