Concrete Polishing

Concrete Polishing is the process of grinding the surface layer of a hard cement surface using heavy, specialized polishing machinery to achieve a super durable, cost effective decorative floor. Included in the process are heavy duty vacuum systems that make the grinding dustless. Diamond blades with varying abrasion levels are used. The process starts with coarse blades with finer, polishing levels used until the desired level is achieved. Liquid densifyers are frequently applied increasing the strength of the surface, tightening the pores resulting in more surface area to polish.

Features and Benefits of Polished Concrete
Coefficient Of Friction – Even when wet, floors will meet and exceed OSHA non-slip levels.
Enhanced Lighting and Reduced Energy Costs– reflection from polish increases lighting and brightness which will reduce energy costs.
Ultra Durable – Floors are extremely durable and ideal for any use including vehicles, heavy equipment and forklifts.
Reduced Maintenance – Flooring is smooth with few seams other then expansion joints. Labor and cost saving maintenance.
LEED Compliant – Polishing uses existing surface. There are no coatings and no VOC's. Friendly to the environment.
Immediate Return To Service – Floors can be used almost immediately without downtime.

Uses For Polished Concrete
Retail Stores
Restaurants
Residential Homes
Office Buildings
Warehouses
Schools
Hospitals and Medical Facilities
Public Assembly Buildings
Municipal and Government Buildings
Airports and Aircraft Hangars
Polishing Existing Concrete
We need to assess every floor to determine the scope of work required. We inspect cracks, damaged areas, expansion joints, moisture levels and hardness of cement floor. Every floor is different. Some concrete is hard while others are soft. We have custom solutions for each.
Polishing Self Leveling Overlays
When the concrete is badly damaged, uneven or has height issues at steps, drains and vents, self leveling concrete can be installed. This process restores floors to new with a hard coating of ¼' – over ¾ inch thick. The new self leveler can be integrally colored or dyed and polished. Floors are durable for every use with unlimited design options.

Densifyers
Densifyers are liquids applied during the grind and polish process. They tighten pores in concrete providing increased surface area to polish. This step increases the shine while enhancing the strength.
Polish Guard Sealers & Burnishing
To increase protection, polish guard sealers are applied and burnished with high speed machines. This step actually melts the sealer into the tiny air holes in the floor providing long term protection.
Color and Design Options
Polished concrete flooring can be dyed and stained with numerous color options. Self Leveling Concrete adds a new level of design choices. They can be integrally colored, then stained or dyed, polished and sealed.
We use precise saw cutting tools to create designs in the floor that look like custom tile, granite. The possibilities for design are unlimited. We can also customize with graphics.

Areas We Service
Colorado, Denver, Boulder, Ft Collins, Colorado Springs, Pueblo, Grand Junction, Vail, Aspen
Before and After Slide Show 1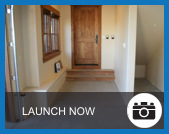 See photos from real Rock Solid Surfacing installations. We have hundreds of satisfied clients.
Before and After Slide Show 2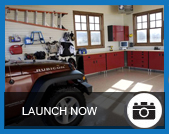 See photos from real Rock Solid Surfacing installations. We have hundreds of satisfied clients.
Features and Benefits of Polyurea / Polyaspartic Coatings